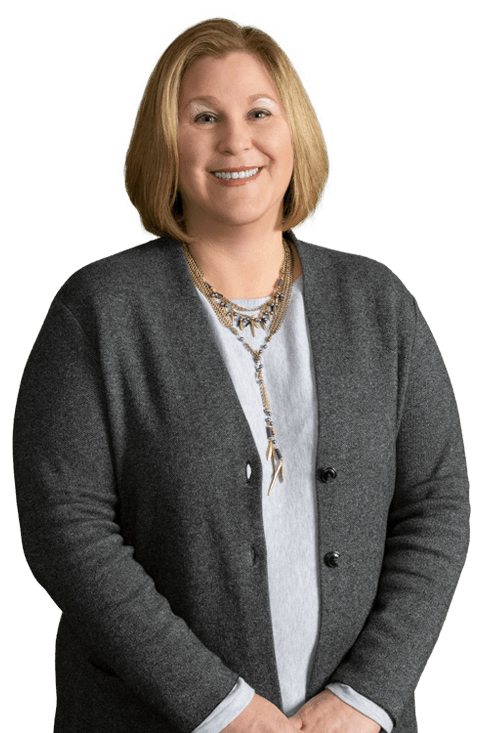 Amy B. de Lannoy
Of Counsel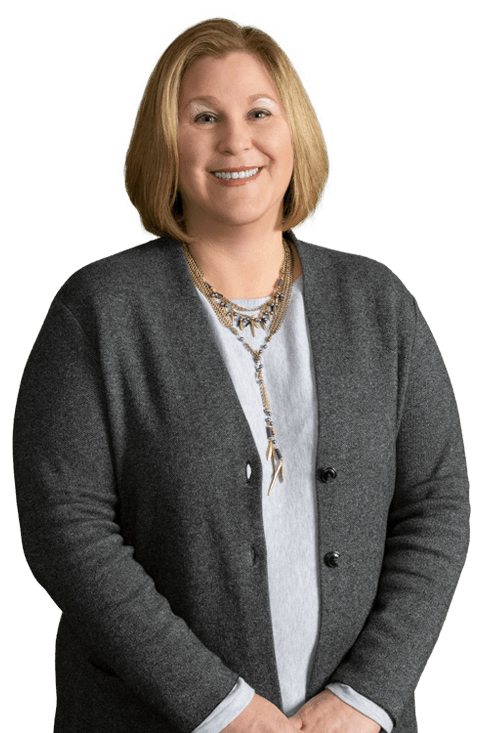 Amy B. de Lannoy
Of Counsel
Amy listens carefully and understands the particular challenges of health care providers, empowering her to craft pragmatic and creative solutions to suit the specific needs of individual clients.
Amy brings a combination of practical experience and legal skills to her representation of physician practices and other health care providers on matters related to regulatory compliance (including HIPAA, Part 2 Regulations, fraud and abuse laws, billing and coding practices, and Medicare and Medicaid regulations and audits), practice management and governance, professional licensure, employment of professionals and staff, and business transactions.
---
With prior hands-on health care experience as a practice manager and as a pharmaceutical sales representative, Amy has a deep appreciation of clients' perspectives and needs, and understands both the practical and legal aspects of health care issues. When Amy speaks with clients, they may be confident that she is listening and will work to identify both the obvious and more subtle issues, as well as challenges to addressing those issues. Clients may also be confident that Amy will strive to provide them with pragmatic and creative solutions that suit their specific needs.
In her representation of health care providers, Amy sees herself as a personal guide for clients, helping them navigate the complex regulatory landscape currently faced by health care providers so that they can better focus on what they do best, taking care of patients.
Amy brings perspective gained from fifteen years of experience as a transactional attorney to her health care practice, having served as in-house counsel for two corporate entities as well as in several local and national law firms prior to joining Reid and Riege. In addition to her law degree, Amy has a Health Care Compliance Certificate from Quinnipiac University. The certificate integrates the legal principles of health care compliance, financial management, auditing, and general business management.
Representative Experience
Successfully represented numerous practice groups in a variety of specialties (including pediatrics, otolaryngology, eye care, podiatry, and behavioral health) in connection with Medicaid audits performed by the Connecticut Department of Social Services, achieving 85% - 95% reductions of liability in most cases.
Organized Connecticut fertility clinic, including structuring, negotiating and documenting contractual relationships between clinic and New York management services company and physician owners, and provided ongoing legal services to both the management services company and the fertility clinic.
Successfully negotiated on behalf of a group practice the separation of two physician owners and subsequent restructuring of ownership.
Established, and assisted with licensing of, an Outpatient Psychiatric Clinic for Children.
Represented a group practice in connection with an investigation by the Connecticut Department of Public Health of the administration of IV medications and provision of other services by an unlicensed provider.
Represented a group practice in connection with an investigation by Community Health Network of Connecticut, the third-party administrator of the Connecticut Medical Assistance Program (Medicaid), of the manner in which the practice terminated its relationship with a former patient.
Drafted privacy policies, notices and forms required by HIPAA, the Part 2 Regulations, and other privacy laws and regulations for various behavioral health, substance use disorder, and other health care providers.
Advised health care providers on the application of privacy laws and rules, including breach risk assessment and disclosure obligations, and provided HIPAA training.
Advised and assisted clients with respect to transactions possibly implicating the fraud and abuse laws and regulations, including the Stark Law and Anti-Kickback Statute.
Practice Areas
Admissions
State of Connecticut
State of New York
Education
New York University School of Law, J.D.
Quinnipiac University, Health Care Compliance Certificate
Illinois Wesleyan University, B.A.
Professional & Community Involvement
American Health Lawyers Association
Connecticut Bar Association, Health Law Section
Girl Scouts of America

Troop Leader (2002-2017)
Volunteer Trainer (2010-2015)
Service Unit Manager (2011-2013)

Fairfield Half Marathon, Volunteer Coordinator (2005-2017)
Black Rock Yacht Club

Nominating Committee (2014-2015 and 2018-2019)
Audit Committee (2020 - present)
Publications & Speaking Engagements
Amy spoke on the "Confidentiality of Mental Health Records" for PESI Inc.'s "CT Mental Health and the Law" Seminar in 2019 and 2020.
News