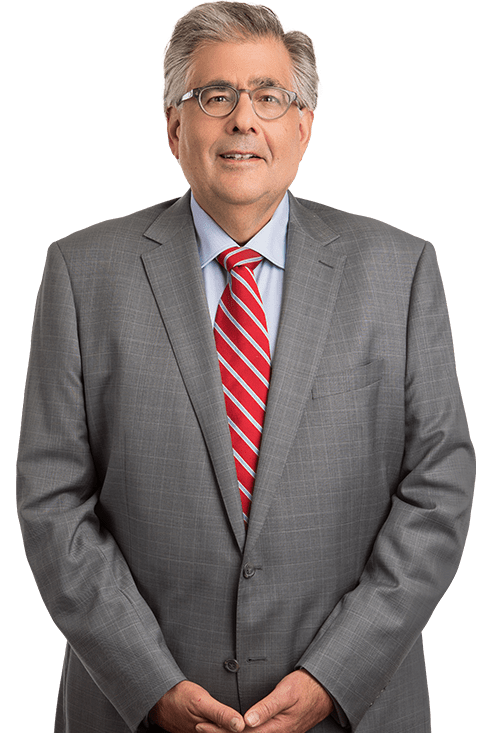 Dominic Fulco III
Stockholder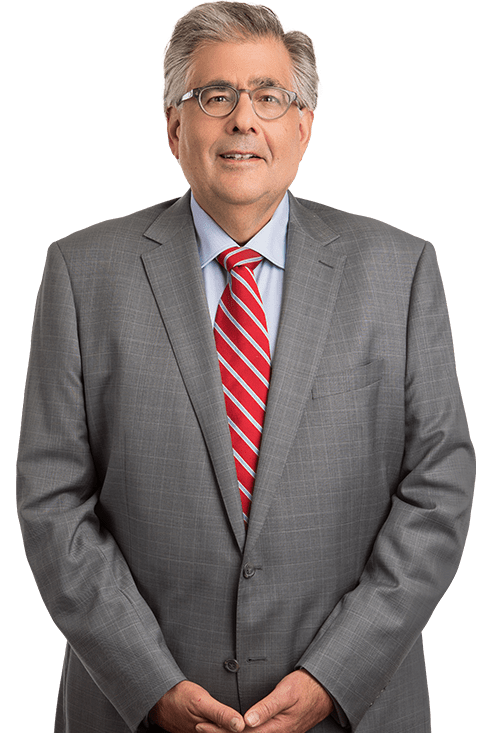 Dominic Fulco III
Stockholder
Dominic brings his broad experience in substantive areas of the law to assist clients in the resolution of disputes whether through the trial of a case in court or in an arbitration proceeding or by settlement.
Dominic has been representing clients in a wide range of civil litigation, alternative dispute resolution, and appeals for more than 37 years. He has litigated matters in state and federal courts and before arbitration tribunals involving diverse substantive legal issues. He has handled disputes arising from contracts, including construction contracts, corporate governance, employment, environmental, ERISA, fiduciary relationships, franchise arrangements, insurance and reinsurance, probate and trust, real estate sales, leasing and development, shareholder contests, tax, technology, trademarks and unfair business practices. He has represented clients in appeals before the Connecticut Supreme and Appellate Courts, including cases of first impression, and before the Second Circuit Court of Appeals. He has been an arbitrator on the commercial panel of the American Arbitration Association and privately since 1992. Besides practicing law, he has held leadership positions in several education and nonprofit institutions and on appointed boards of a local municipality.
---
In representing clients, Dominic looks to find creative solutions to their legal issues. He brings his broad experience in substantive areas of the law to assist clients in the resolution of disputes whether through the trial of a case in court or in an arbitration proceeding or by settlement. Prior to joining the firm, Dominic co-founded a law firm where he represented individual and business clients in general corporate matters, employment issues, commercial loans, real estate, and transactions involving the purchase and sale of assets. That general practice background, in today's world of concentrated legal practices, gives Dominic valuable insights in working on the myriad of complex legal issues in clients' cases.
Dominic also draws upon his experience as an American Arbitration Association trained arbitrator for three decades. Acting as an arbitrator hired by parties to adjudicate their business disputes gives him a judge's perspective, allowing him to be a more effective advocate for clients.
Dominic is the firm's in-house general counsel. In that role he acts as the "lawyer to the lawyers." He provides legal advice to both the firm's management and its lawyers in all areas affecting the practice of law including legal ethics, professional liability, risk management and compliance.
Representative Experience
In a case of first impression in Connecticut, which gained national attention, represented the successor trustees who "decanted" trust assets from one trust to another more protective trust where the beneficiary was involved in a divorce proceeding. Persuaded the Connecticut Supreme Court to certify to the Massachusetts Supreme Judicial Court the central question of whether the trustees had authority to decant the trust assets. Obtained a decision by the Connecticut Supreme Court, reversing the trial court, that the trustees had authority to decant and that the beneficiary's former spouse had no interest in the assets of the new trust. Also secured a reversal of the trial court's award of attorneys' fees in favor of the divorcing spouse, saving the clients several hundred thousand dollars.
Represented a national real estate firm that was owed over $43 million by nursing home owners in four commercial foreclosure actions. Obtained judgments of strict foreclosure in favor of the client in actions brought in Connecticut Superior Court allowing the client to take title to the subject properties located in four towns.
Represented the owner of a nursing home in the trial of counterclaims against a national contractor for installation of a defective roof where the owner asserted breach of contract, fraud and unfair trade practices. Obtained a judgment for damages and attorneys' fees and defended successfully the contractor's appeal to the Connecticut Appellate Court resulting in recovery by the client on its judgment.
Represented a small state chartered bank against a larger regional bank in a trademark dispute in federal court resulting in a settlement.
Represented a client in an appeal from a judgment by the Connecticut Superior Court obtained by the assignee of a judgment finding the client responsible for a decades old judgment as guarantor of a loan. Obtained a reversal of the trial court decision from the Connecticut Supreme Court, which found that the deficiency judgment had been settled by the original lender pursuant to a "workout" agreement.
Represented a bankruptcy trustee to recover substantial assets that a debtor had fraudulently transferred to family members.
Practice Areas
Admissions
State of Connecticut
U.S. Court of Appeals, Federal Circuit
U.S. Court of Appeals, Second Circuit
U.S. District Court, District of Connecticut
U.S. Tax Court
Education
Temple University Law School, J.D.
University of Hartford, B.A. (magna cum laude)
Professional & Community Involvement
American Arbitration Association, Arbitrator
American Bar Association
Connecticut Bar Association
Hartford County Bar Association
University of Hartford

Board of Regents, Member (2007-2018)
Board of Regents, Vice Chair (2013-2018)

Foundation for the Advancement of Catholic Schools

Board of Trustees, Member (2003-2020)
Board of Trustees, Vice President (2008-2020)

East Catholic High School

Board of Directors, Chair (2002-2011)
Board of Directors, Chairman (2007-2011)
Principal Search Committee, Chairman (2010-2011)

East Hartford Housing Code Board of Appeals

Member (2001-2011)
Chairman (2006-2011)

East Hartford Redevelopment Agency, Member (1999-2005)
Youth and American Legion Baseball, Coach (1997-2006)
Honors & Awards
Publications & Speaking Engagements
"Other Discovery Rules and Devices (Chapter 11)," A Practical Guide to Discovery and Depositions in Connecticut, Massachusetts Continuing Legal Education, 2011, 2013, 2018
News