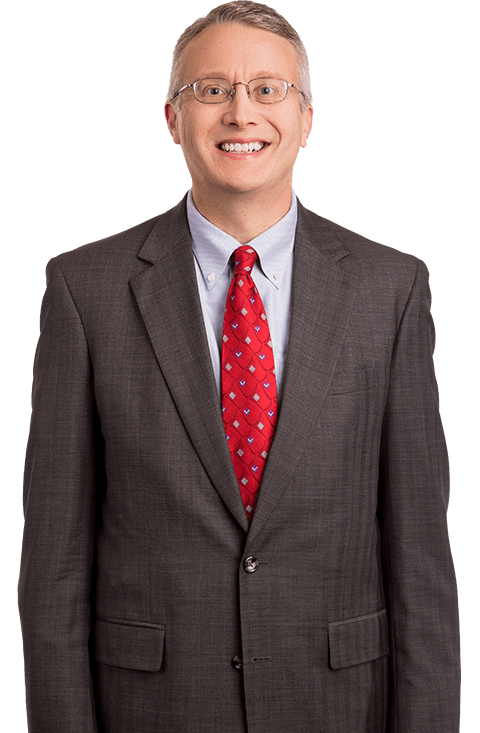 Douglas K. Knight
Stockholder & Management Committee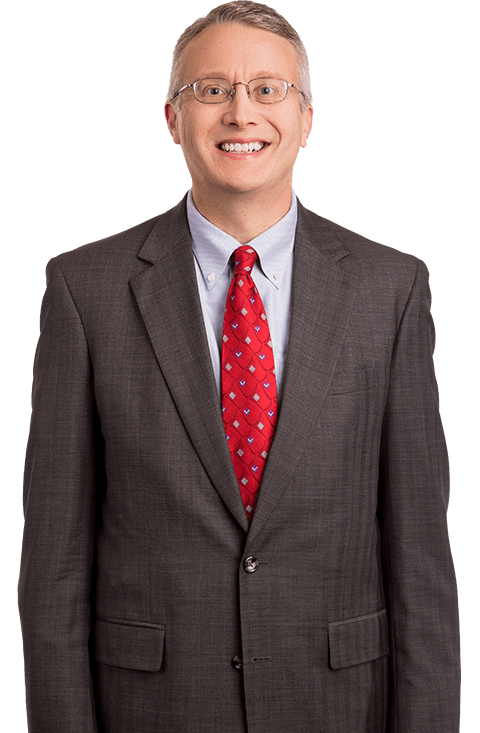 Douglas K. Knight
Stockholder & Management Committee
Doug strives to provide sound, practical and cost-effective legal advice that allows the client to navigate through ERISA's complex regulations.
Doug has over 30 years of experience in providing counsel to jointly administered, employee benefit funds established under collective bargaining agreements, as well as to a coalition of health funds. The clients he works with provide health and retirement benefits to thousands of workers and retirees.
---
Doug advises clients on all aspects of tax-qualified retirement and health plans, including plan design and administration, fiduciary matters, compliance with laws such as ERISA and the Affordable Care Act, and pension plan funding and withdrawal liability issues. Doug is responsive to clients' day-to-day legal needs, such as addressing questions relating to eligibility and distributions, and issues involving the operation and the administration of these plans. Doug also monitors legal and legislative developments that could, or will, impact clients.
During the course of his career at the firm, Doug has seen an explosion in the regulation of employee benefit funds, which creates potential pitfalls for clients. Therefore, Doug always keeps two primary items in mind: (i) insulating the client from potential liability to the extent possible; and (ii) meeting the client's needs and goals within the bounds of the law. He strives to provide sound, practical and cost-effective legal advice that allows the client to navigate through ERISA's complex regulations.
Doug knows that each benefit fund client is different in that there are many players involved in making decisions, including union officials, company officers, client employees, investment, consulting and accounting experts, and governmental regulators. As interactions with these individuals and groups can range from very political to highly technical, Doug understands the true key is to listen to the issues at hand and provide clear answers in a timely manner.
Doug is a member of the firm's Management Committee and Board of Directors. He also is the firm's Privacy Officer, ensuring that the firm and its employees are compliant in securing and protecting sensitive client and firm information.
Representative Experience
Provided counsel and assistance to the Boards of Trustees of multiemployer pension, annuity and health funds with assets in excess of $800 million as they merged into, or with, other multiemployer funds of the same type.
Drafted legislation that created an exception for certain multiemployer health plans from providing data to a state All-Payer Claims Database.
Drafted comment letters to the Employee Benefits Security Administration with respect to the Affordable Care Act's rules governing "grandfathered" health plans and the issuance of the Summary of Benefits and Coverage.
Assisted clients in responding to specific and standardized audits conducted by various governmental agencies, including the Internal Revenue Service and the United States Department of Labor.
Assisted clients in preparing successful Internal Revenue Service and Pension Benefit Guaranty Corporation penalty waiver requests.
Guided retirement plans through the restatement process, which included securing favorable determination letters from the Internal Revenue Service.
Assisted a newly-formed multiemployer annuity plan and trust in obtaining a retroactive effective date when the effective date had initially been denied by the Internal Revenue Service.
Advised health funds clients in responding to a significant data privacy breach caused by one of the country's larger health insurance providers.
Assisted multiemployer health and annuity plan clients in responding to issues caused by the COVID-19 pandemic.
Practice Areas
Admissions
State of Connecticut
Commonwealth of Massachusetts
U.S. District Court, District of Connecticut
Education
Syracuse University College of Law, J.D. (magna cum laude)
University of Massachusetts, B.A. (cum laude)
Professional & Community Involvement
Connecticut Bar Association
Massachusetts Bar Association
International Foundation of Employee Benefit Plans
Connecticut MS Society
Center for Children's Advocacy
Publications & Speaking Engagements
Doug has been a speaker on employee benefit topics in Connecticut.