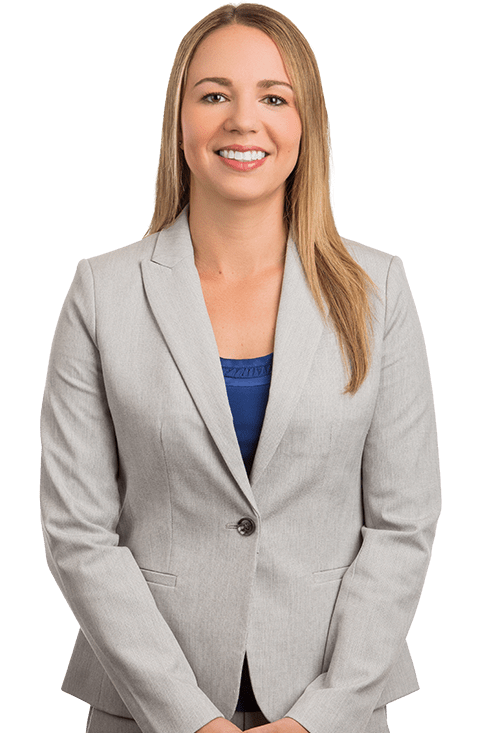 Kaitlyn S. Lagassey
Stockholder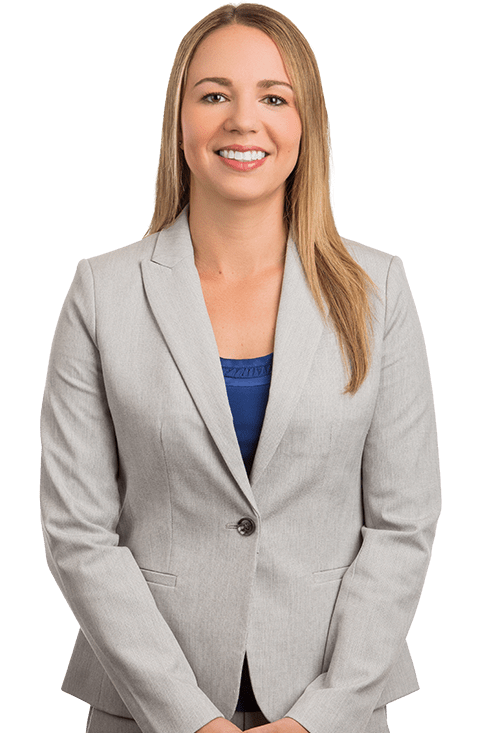 Kaitlyn S. Lagassey
Stockholder
Kaitlyn uses her technical knowledge and understanding of the law to educate clients while providing dedicated and personalized service.
Kaitlyn serves as counsel to jointly administered, employee benefit funds with assets ranging from several million to several billion dollars. She strives to keep clients in compliance with complex and sometimes overwhelming legal rules. Kaitlyn counsels clients on how to maintain the tax qualified status of their plans and meet their fiduciary duties.
---
Kaitlyn advises clients on the practical application of various federal laws to the operation and administration of their employee benefit plans. Her advice often includes explanations of the Taft-Hartley Act, ERISA, COBRA, HIPAA, ACA, Medicare Part D, the Pension Protection Act and the Internal Revenue Code. In addition, Kaitlyn's services include drafting notices required by the federal government, assisting in plan design and benefit improvement issues, attending and reporting at client meetings, reviewing and determining the qualified status of domestic relations orders, negotiating and drafting service provider agreements, and acting as a general resource to clients.
Kaitlyn uses her technical knowledge and understanding of the law to educate clients while providing dedicated and personalized service. Due to the size and complexity of multiemployer plans, she makes a consistent effort to work closely with trustees, fund office staff, and other professional service providers and vendors to find comprehensive solutions.
Representative Experience
Updated and drafted revised summary plan descriptions for health fund, annuity fund, and pension fund clients.
Drafted updated apprenticeship standards for apprenticeship training fund clients.
Drafted Qualified Domestic Relations Order (QDRO) Procedures and Form QDROs for annuity and pension fund clients. Routinely reviews and advises on QDROs received by annuity and pension fund clients.
Performed Request for Proposal (RFP) for third party administrator, collection counsel, auditing services, actuary/consulting services, and investment consultant. This process included drafting the RFP, analyzing the results received from the vendors, interviewing the finalists, and negotiating final contracts.
Negotiated and drafted contracts with some of the largest managed health care providers on behalf of clients.
Guided retirement plans through the restatement process, which included securing favorable determination letters from the Internal Revenue Service.
Performed several HIPAA breach analyses for health funds arising from a potential compromise of protected health information and electronic protected health information.
Drafted Missing Participant Policy for annuity and pension fund clients in response to the Department of Labor's three-part guidance for locating missing participants and beneficiaries.
Practice Areas
Admissions
Education
University of Connecticut School of Law, J.D.
University of Connecticut, B.A. (magna cum laude)
Professional & Community Involvement
International Foundation of Employee Benefit Plans
Connecticut Bar Association
American Bar Association
Read to a Child
Publications & Speaking Engagements
Kaitlyn has authored a number of articles on employer benefit topics.
News