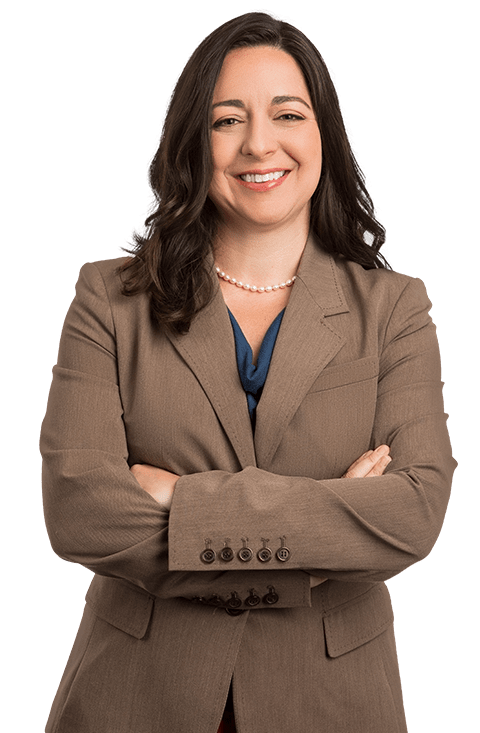 Mary Mintel Miller
Stockholder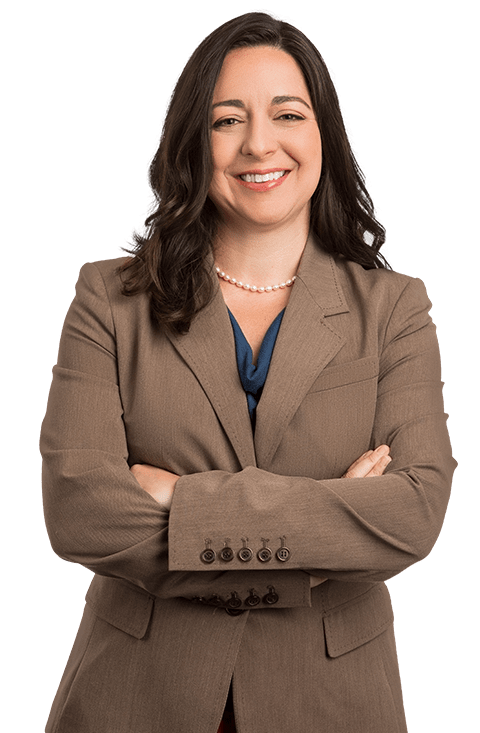 Mary Mintel Miller
Stockholder
Mary strives to make doing business safer for new entrepreneurs and established businesses alike.
Mary is an intellectual property and environmental attorney. She strives to make doing business safer for new entrepreneurs and established businesses alike. She regularly counsels clients regarding potential threats from competitors and governmental regulators. Mary uses strategic planning and protective agreements to minimize litigation risks, but when those two methods are not enough, she advances clients' interests through litigation. Her goal is to always keep clients' best interests in mind.
---
Mary advises clients on matters related to copyright, trademark, patent and trade secret law. To facilitate clients' goals, Mary has drafted and negotiated licensing agreements, services agreements, joint venture agreements, and nondisclosure agreements. To protect clients' interests, Mary has attained numerous copyright and trademark registrations, has drafted and defended against demand letters, and has litigated copyright, trademark and patent infringement actions in federal court.
Mary defends clients against environmental enforcement actions, often through a mix of counseling and litigation. She has represented plaintiffs and defendants in administrative, state, and federal actions, some of which have included Connecticut Supreme Court appeals. In an effort to avoid such actions, however, Mary regularly counsels clients regarding the leasing and acquisition of industrial and commercial property. Then, using the skills that she developed as a biologist, Mary carefully reviews environmental analyses before negotiating protective environmental sections of clients' leases and purchase and sale agreements.

In addition to her position at Reid and Riege, Mary has served as an adjunct faculty professor at the University of Connecticut School of Law since 2020.
Representative Experience
Attained a favorable judgment on behalf of a manufacturing company from the United States Court of Appeals for the Federal Circuit.
Defended a transportation company against a patent infringement claim and negotiated its favorable resolution.
Successfully defended a software copyright infringement claim through a Federal bench trial and judgment.
Brought and negotiated the favorable resolution of a trademark infringement suit on behalf of an international corporation.
Attained trademark and copyright registrations for a wide variety of clients from the U.S. Patent and Trademark Office and U.S. Copyright Office.
Assisted a variety of nonprofit organizations in developing their intellectual property strategies.
Defended and negotiated the favorable resolution of a hazardous waste enforcement action brought by the Environmental Protection Agency against a multi-state manufacturing operation.
Argued a case of first impression to the Connecticut Supreme Court concerning the expansion of easements by necessity, which clarified decades of conflicting jurisprudence.
Successfully represented the interests of an intervenor to a Connecticut Siting Council hearing concerning an application to construct a large gas-fired power plant.
Filed and negotiated the favorable resolution of an action under the Connecticut Environmental Policy Act and the Inland Wetlands and Watercourses Act.
Practice Areas
Admissions
State of Connecticut
Commonwealth of Massachusetts
U.S. Patent and Trademark Office
U.S. Court of Appeals, Federal Circuit
U.S. District Court, District of Connecticut
U.S. District Court, District of Massachusetts
U.S. Supreme Court
Education
William & Mary Law School, J.D.
Swarthmore College, B.A. (Biology and English Literature)
Professional & Community Involvement
Society for Women Environmental Professionals (SWEP), Connecticut Chapter, Co-Chair
New England Women in Energy and the Environment
The Judge Janet Bond Arterton American Inn of Court
American Bar Association, Environmental Litigation Committee Member
Connecticut Italian American Bar Association
New Haven County Bar Association
Connecticut Bar Association
Honors & Awards
Publications & Speaking Engagements
"Commercial Leases and Environmental Due Diligence," Connecticut Bar Association (March 6, 2018)
"Is it Time to Consider Solar Energy for My Business?" Reid & Riege Breakfast Program (June 21, 2017)
"Real Estate Transactions From A to Z," National Business Institute (April 4, 2017)
"Has the Responsible Corporate Officer Killed the LLC?" American Bar Association Environmental Litigation Newsletter (Winter 2016)
"Unseen Challenges in Regulating Nanomaterials," Connecticut Chapter of the Academy of Hazardous Materials Managers (March 26, 2015)
"Remediation Obligations Create Confusing Environment," Connecticut Law Tribune (May 5, 2014)
News