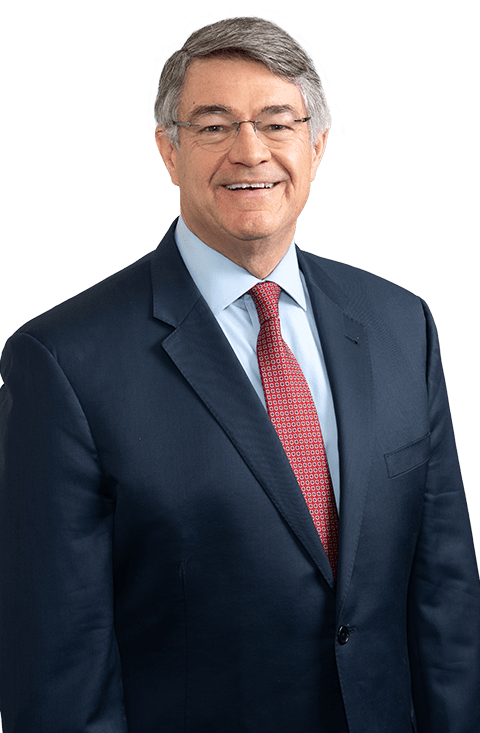 Thomas V. Daily
Stockholder & Management Committee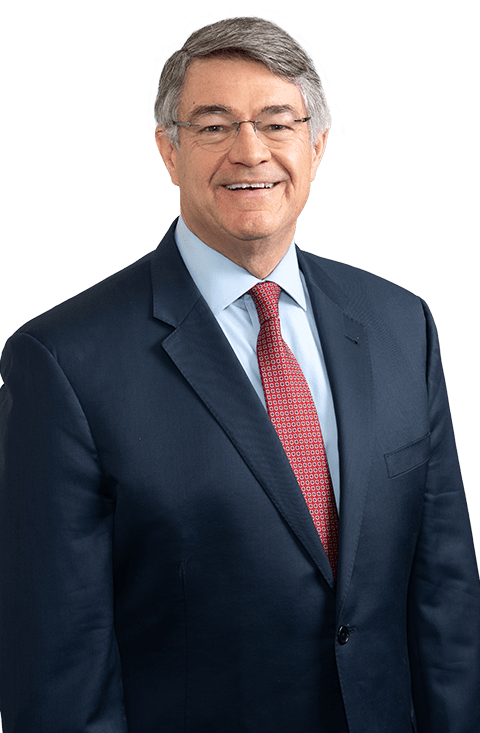 Thomas V. Daily
Stockholder & Management Committee
Drawing upon his experience as a federal prosecutor, Tom's objective is to defend his clients as vigorously and efficiently as possible.
Tom, a former federal prosecutor, represents individuals and companies in all phases of complex civil, criminal and regulatory matters. He also conducts, and represents individuals in, fact-finding investigations by both private and governmental entities in response to concerns or allegations of misconduct by organizations and their officers and employees. The subjects of Tom's matters range from finance, tax, securities fraud, manufacturing and healthcare, to claims of sexual abuse, discrimination and unreasonable force. Clients that Tom represents range from individuals, such as corporate officers, investors, doctors, engineers, teachers, attorneys, politicians and factory workers, to large organizations such as financial institutions, manufacturers, wholesalers, physician groups, hospitals, law firms, insurance companies and nonprofit organizations.
---
In criminal and enforcement matters, Tom represents individuals and organizations in a variety of capacities, as targets of investigations, criminal defendants, grand jury and regulatory witnesses, and business or individual victims of crimes. He also assists clients with statutory or regulatory compliance and negotiations with regulators. He has represented clients in matters involving alleged violations of the False Claims Act, larceny, embezzlement, securities, export law and contractor fraud. Those matters were investigated by the U.S. Attorney's Office, the Federal Bureau of Investigation, the Drug Enforcement Administration, the Department of Health and Human Services, the Department of Transportation, the U.S. Securities and Exchange Commission, Connecticut State Attorneys and Attorney General's Office, Department of Public Health, State Police, and other state and federal regulators.
Tom's objective in defending each of these matters is to assess the scope of a client's exposure as thoroughly and efficiently as possible, through discussions with the investigating authority and discussions and investigations with the client. A strategy is then developed to negotiate with the investigating authority to defer prosecution or negotiate an appropriate action based upon the circumstances of the case. The goal is to avoid charges, but if charges are brought, to defend the client's position as vigorously as possible.
Tom also represents both organizations and individuals in a wide variety of civil litigation, including business disputes, employment matters, shareholder disputes, and insurance coverage. In these civil cases, the objective is to assess exposure as thoroughly as possible, and to develop with the client a reasonable objective, and then a strategy to meet that objective as economically as possible. That assessment will often include consideration of alternative dispute alternatives to court litigation, such as early mediation or arbitration. Tom strives to be responsive, practical and creative in working with clients to meet the desired result. If cases must go to trial, Tom uses his wealth of trail experience to zealously advocate for clients.
Prior to joining Reid and Riege, Tom served for 12 years as an Assistant United States Attorney for the District of Connecticut. As a federal prosecutor, Tom handled the prosecution of a broad spectrum of federal criminal matters, from murder and narcotics matters, to complex white collar cases, from the investigative and grand jury stage through trial and appeal. From 2003 to 2007, he was a member of the U.S. Attorney's Corporate Fraud Task Force, and prosecuted several mail and wire fraud, tax fraud, health care fraud, and defense contractor fraud cases. From 1999 to 2002, Tom was a part of the team that investigated and prosecuted official corruption cases involving the former Connecticut State Treasurer. Tom was also the Project Safe Neighborhoods prosecutor for Hartford, prosecuting gun and violent crime as well as heading the U.S. Attorney's Office community outreach efforts in combating violent crime in the capital city. He also served from 1998 to 2007 as the U.S. Attorney's representative in the DOJ Weed & Seed Program in the City of New Britain.
From 1995 to 1998, Tom was a Civil Assistant United States Attorney handling all Connecticut-based litigation to which the United States was a party, including employment discrimination claims against federal agencies, medical malpractice cases against the VA and tort claims against other federal agencies, and affirmative civil enforcement actions relating to fraud against the United States.
Prior to joining the United States Attorney's Office, Tom was counsel with the Travelers, litigating complex environmental insurance coverage and extra-contractual damage cases across the United States. Prior to Travelers, he was an associate attorney at another major Connecticut law firm in Hartford.
Representative Experience
Represented nurse practitioners in investigation by Connecticut Department of Consumer Protection, Drug Control with no action taken against clients.
Represented commercial driver's license (CDL) applicants in Connecticut Department of Motor Vehicles Document Integrity Unit licensing investigation, concluding in CDL licenses issued for clients.
Represented company as local counsel in class action antitrust litigation and related criminal investigation.
Defended several clients in successful resolution of Commission on Human Rights and Opportunities (CHRO) complaints.
Represented physician in telemedicine investigation.
Represented several individuals in obtaining dismissal and successful appeal of securities fraud claims in federal court.
Represented transportation company in successful negotiation of disputes with several municipal boards of education arising from pandemic disruption of services.
Represented several individuals in Securities and Exchange Commission (SEC) enforcement proceedings, with no adverse actions.
Represented financial services company in several investigations by the Securities and Exchange Commission, U.S. Department of Labor, and state attorney general offices, with no action brought against the client.
Represented several companies in responding to federal agencies' investigative subpoenas and investigations and grand jury subpoenas issued as part of investigations by the U.S. Attorney's Office for the District of Connecticut.
Represented individual company officers in investigation alleging Federal Program Fraud and False Claims Act violations, with no criminal or civil charges being brought. Successfully reduced proposed period of program debarment.
Represented Connecticut manufacturer after execution of search warrant on its premises and grand jury investigation of alleged false claims relating to defective product and campaign finance violations. No criminal charges brought, reasonable civil resolution.
Represented bankruptcy trustee in fraud prosecution.
Represented physician practice in false claims, kickback and Stark investigation, with no criminal charges being instituted and a reasonable over-payment resolution.
Represented physician practices in response to Department of Health and Human Services-Office of Inspector General subpoenas with no adverse action.
Represented individuals in regard to criminal investigations by the Internal Revenue Service, with no charges being brought against the clients.
Represented hospital in pursuing claims for reimbursement of unpaid claims, instituted arbitration, and reached favorable settlement.
Conducted an internal investigation for local health care business regarding alleged abusive conduct by its chief executive officer.
Conducted an internal investigation of police department in response to allegations of unreasonable force and failure to discipline police officer.
Conducted an internal investigation of a municipal agency in response to claims of nepotism and unfair benefits to agency family members.
Represented employer in successful resolution of State Department of Labor litigation for alleged unpaid sales commissions.
Represented individual corporate officer in Connecticut Attorney General's False Claims Act investigation of home health care provider with no criminal or civil action taken against individual.
Represented individual in successful return of multi-million dollar asset seized as stolen property in state investigation, and rejection of any criminal charges against individual.
Represented nonprofit hospital in the successful transfer of charitable assets to purchasing nonprofit.
Represented several faculty members and administration as part of independent school investigation of improper conduct. Negotiated favorable dispositions.
Represented Connecticut legislative staffers in investigation by U.S. Department of Justice of campaign finance violations, with no actions being taken against clients.
Represented insurance companies in actions alleging bad faith claims handling practices, and reached favorable dispositions.
Assisted as local counsel in representation of residential mortgage-backed securities (RMBS) bond trader in six-week criminal trial on charges of securities fraud and wire fraud by the United States Attorney's Office, for District of Connecticut, resulting in acquittal on eight of nine counts, and no verdict on remaining count. Resolved by pretrial diversion.
Represented company in federal criminal investigation alleging Disadvantaged Business Enterprise (DBE) fraud, and negotiated non-prosecution agreement and reasonable civil resolution.
Represented corporate officer of startup company in SEC cryptocurrency investigation and negotiated reasonable civil resolution.
Assisted international client through TAGLaw® in service of foreign complaint on U.S. defendants and related issues.
Practice Areas
Admissions
State of Connecticut
U.S. Court of Appeals, Second Circuit
U.S. District Court, District of Connecticut
U.S. Tax Court
Education
University of Connecticut School of Law, J.D. (with high honors)
University of North Carolina, B.S.B.A. (Morehead Scholar, Phi Beta Kappa)
Professional & Community Involvement
American Bar Association, Litigation and Criminal Justice Sections
Connecticut Bar Association, Federal Practice and Criminal Law Sections
Nutmeg Big Brothers Big Sisters, Board of Trustees
Mercy Housing and Shelter, Volunteer
The Taft School, Class Agent
Honors & Awards
News